Speakers from Harrows International Schools, Etonhouse International Group, GEMS Education, Malvern Colleges Group and more to join EDUtech International Schools Summit next month  - Free Passes to all SAPE members
Meet keynote speakers from top international schools at EduTECH International Schools Summit  Coming to you virtually on 11 May 2021
I hope you are having a good day.   

We are just less than 3 weeks away from EduTECH International Schools Summit and we've curated a fantastic programme featuring key expert speakers from leading international school chains from across Asia and beyond. I would like to share with you some of our confirmed experts who are joining the esteemed speaker line-up in May.They all have some inspiring stories to share with you.

So, wait no longer and get your tickets now to EduTECH International Schools Summit happening virtually on 11 May. You can meet and network with all these speakers and more in the comfort and safety of your homes and/ or institutions. 
Here's just 8 out of the many expert speakers that you can learn from:
Yi Xian Ng, Executive Director, Etonhouse International Education Group, Singapore – Inspiring education leader heading one of Asia's top school chains
Neelam Parmar, Director of Digital Education, AISL Harrow Schools  – Award-winning education technology leader with expertise in blending technology with school strategy development, implementation, and management 
Richard Henry, Regional Director (East Asia) and Head of School (GWA Singapore), GEMS Education, Singapore  – International education leader driving school transformation to deliver the best education for students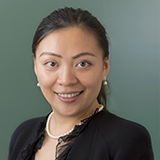 Jacqueline So, Co-Founder and Chief Executive Officer, Malvern College International, Asia Pacific, Hong Kong  – Responsible for the strategic planning and development for one of Asia's top international school chains 
Christine Norton, Director and Head of School, Australian International School Manila, Philippines – Senior education leader and passionate advocate of outcome-based learning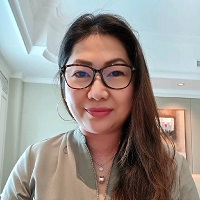 Sherrierose Garcia Gonzales, Principal of the Middle School & High School, BINUS SCHOOL Serpong, Indonesia – Senior education leader and strong advocate of curriculum transformation and development  
John Ridley, Director of Learning, Tanglin Trust School, Singapore – Passionate education evangelist dedicated to the development of quality education using innovative and transformational frameworks in teaching and learning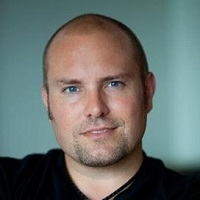 Brandon Hoover, Director of Technology, International School Manila, Philippines – Experienced educational technologist specialising in maximizing learning opportunities through technology integration
Admission to the event is free for all to attend and all attendees get a certificate at the end of the festival! I urge you to get your pass now and also encourage your peers to join along.   

We look forward to welcoming you to the conference in May!   

See you soon.  

Best Regards,
XiangQin Lim
Conference Manager
EduTECH International Schools Summit
11 May 2021 | Virtual Summit